Pyrohy - Cottage Cheese and Potato (24 frozen)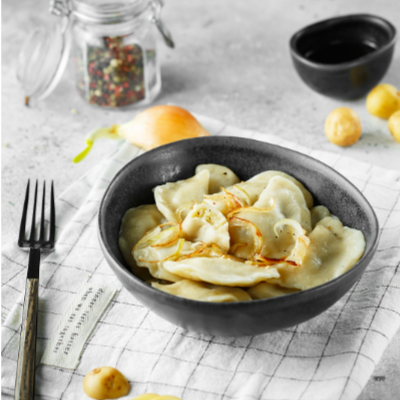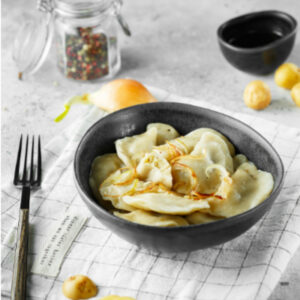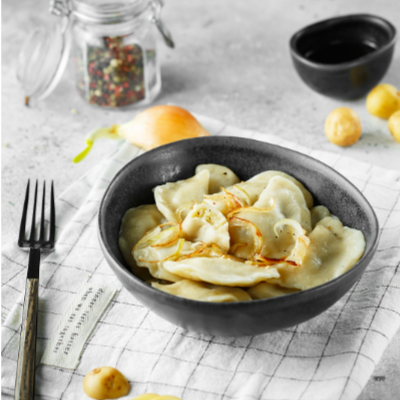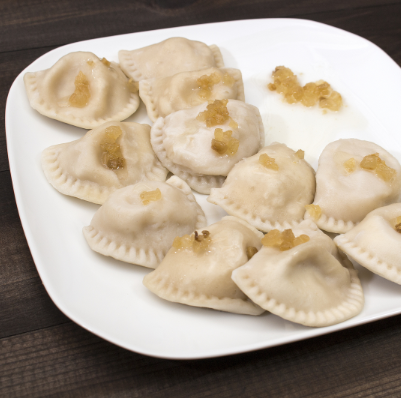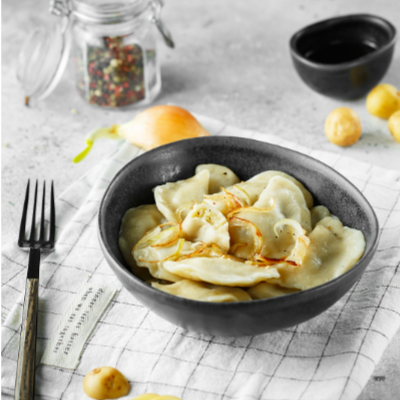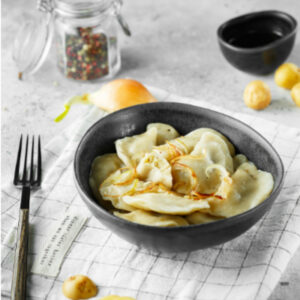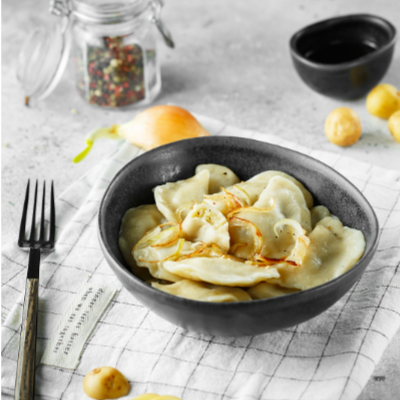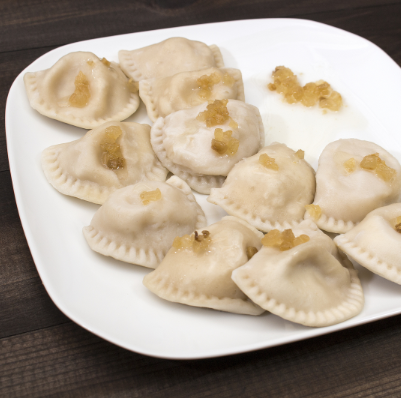 A one-time price of
CAD $14.00
will be added to your order.
Maximum purchase amount of 6 is allowed
Description
Cooking Instructions
TWO dozen (24) frozen cottage cheese and potato pyrohy.
Pyrohy Dough Ingredients
Flour
Eggs
Salt
Canola oil
Water
Cottage Cheese and Potato Fillings
Dry curd cottage cheese
Potatoes
Onions (pre-cooked in canola oil)
Salt
Pepper

Instructions for cooking frozen pyrohy.
Bring a large pot of lightly salted water to boil. Add a few drops of cooking oil to prevent sticking together. Add the frozen pyrohies. Boil for about 4 to 5 minutes, or until they float to the top. Stir occasionally to prevent them from sticking together. Removed the cooked pyrohies and place on a plate lined with paper towel. Serve with cooked bacon bits, onions and/or sour cream. 
Instructions for baking frozen pyrohy. 
Preheat a convention stove oven to 400°F (200°C). Brush melted butter or oil on both sides of the frozen pyrohies. Place on a baking sheet. Cook for 18 to 20 minutes, flipping them over once. Enjoy.