Cabbage Rolls (12 frozen)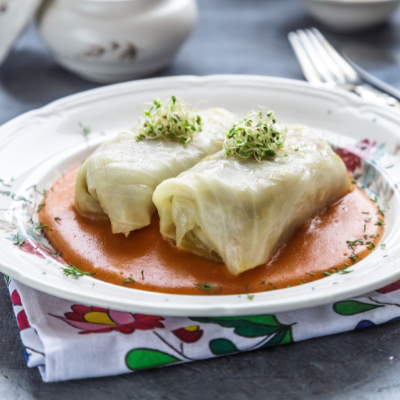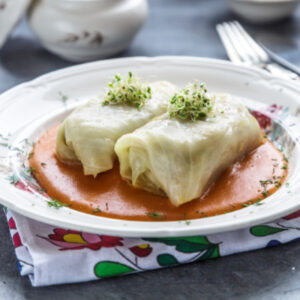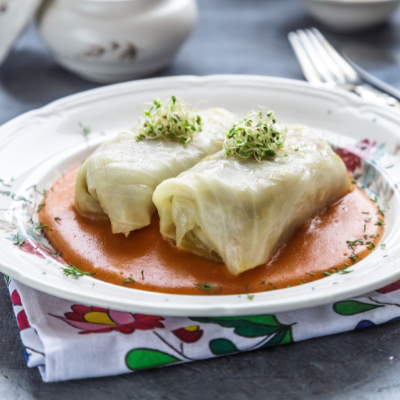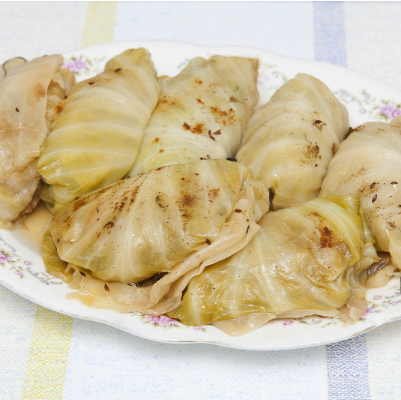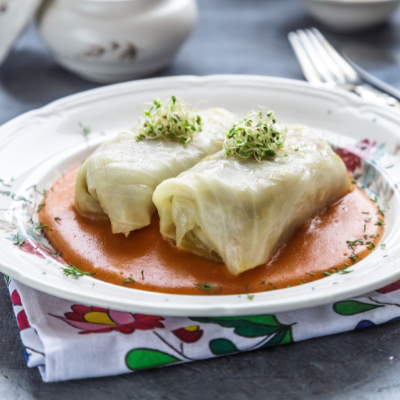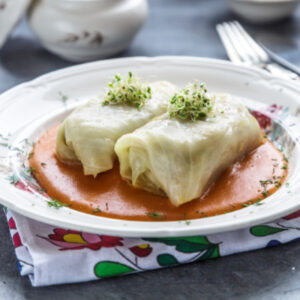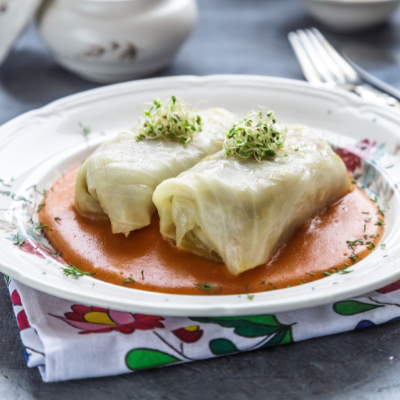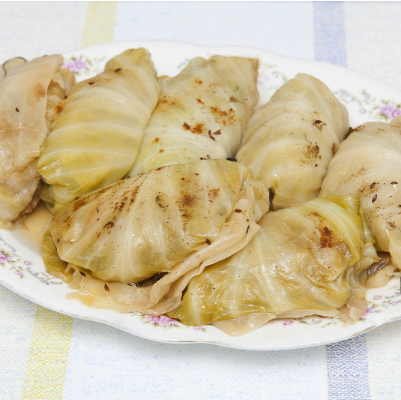 A one-time price of
CAD $8.00
will be added to your order.
Maximum purchase amount of 10 is allowed
Description
Cooking Instructions
One dozen (12) frozen cabbage rolls – sweet leaf with no meat.
Ingredients
Rice
Water
Canola oil
Onions
Butter
Salt
Pepper

Instructions for cooking frozen cabbage rolls

Grease bottom of a roaster or casserole dish.
Prepare vegetable broth to pour over cabbage rolls. Put 1 bouillon cube into 2 cups of boiling water; add 1 tablespoon butter or oil.
Put cabbage rolls in the casserole dish in layers. Add enough broth to cover bottom layer of cabbage rolls. Sautéed onions, and/or tomato juice can be added for additional flavour. Bake for 45 to 60 minutes at 350°F (175°C) or until they are fork tender.