Pyrohy - Sauerkraut (24 frozen)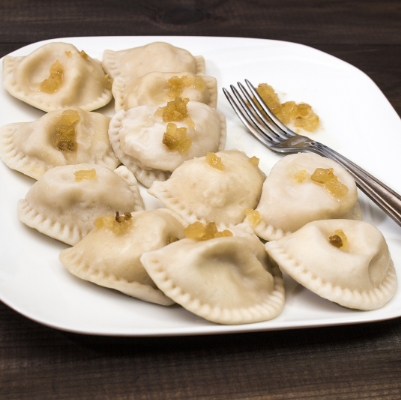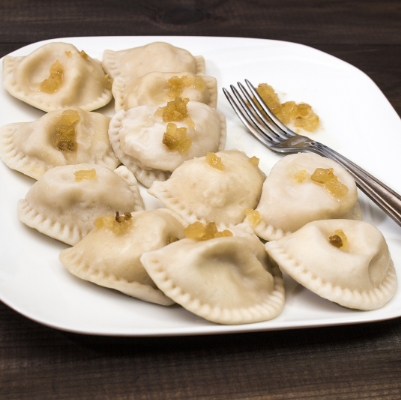 A one-time price of
CAD $16.00
will be added to your order.
Maximum purchase amount of 4 is allowed
Description
Cooking Instructions
TWO dozen (24) frozen sauerkraut pyrohy.
Pyrohy Dough Ingredients
Flour
Eggs
Salt
Canola oil
Water
Sauerkraut Fillings
Sauerkraut
Onions (pre-cooked in canola oil)
Salt
Pepper

Instructions for cooking frozen pyrohy.
Bring a large pot of lightly salted water to boil. Add a few drops of cooking oil to prevent sticking together. Add the frozen pyrohies. Boil for about 4 to 5 minutes, or until they float to the top. Stir occasionally to prevent them from sticking together. Removed the cooked pyrohies and place on a plate lined with paper towel. Serve with cooked bacon bits, onions and/or sour cream. 
Instructions for baking frozen pyrohy. 
Preheat a convention stove oven to 400°F (200°C). Brush melted butter or oil on both sides of the frozen pyrohies. Place on a baking sheet. Cook for 18 to 20 minutes, flipping them over once. Enjoy.